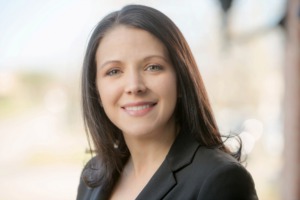 Cassie attended Florida State University and received a Bachelor of Science in Real Estate. She is also a proud alumni of The University of Louisiana at Lafayette, where she received a Bachelor of Science in Business Administration. In addition, Cassie received her Master of Business Administration from The University of New Orleans in 2011, graduating with a 4.0 GPA.
She entered the local commercial real estate market in 2012 with six years of experience already under her belt. She gained a lot of experience in the New Orleans market where she was Property Manager and Leasing Agent for Preferred Realty Inc. While there, she built a sizeable portfolio of leased and managed commercial space including office buildings, retail strip centers, warehouses, mini storages and prime real estate.
It's this well-rounded knowledge of real estate that enables Cassie to bring a more in-depth approach to understanding the ever-changing market, adapting to constant regulatory changes and economic trends. She can often sniff out a deal before it hits the market. She's tenacious, but highly respected by peers and clients for her professional manner.
A member of the REALTORS® Commercial Alliance, she currently serves as Secretary Treasurer. And, she is now working toward a CCIM designation.
She and her husband Nathan keep busy with their three dogs and a love for the outdoors. Cassie's pastimes include tennis, running (having completed 24 marathons and half marathons combined), shooting and collecting guns, horseback riding, and taking to the back roads on her motorcycle.