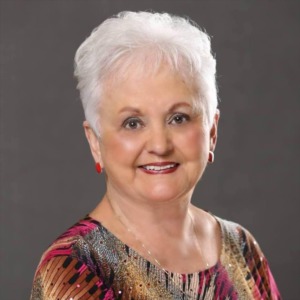 Diana started her real estate journey in 1988 and previously had 25 years in banking and Notary since 1971. Her education ventured to various areas while attending UL, LSU, UNO as well as the University of Virginia where she obtained an MBA in retail management while in the banking field.
Diana is a certified relocation agent and has successfully facilitated relocations for
employees of major corporations like Halliburton, Baker Hughes, Schlumberger, and Chevron.
Her expertise spans both residential and commercial real estate. In Lafayette and Vermilion Parish, she has excelled in selling residential properties, including resale, new construction, lots, and land. In the commercial arena, Diana has experience in leasing, renovations, and ground-up developments, with notable projects such as El Paso on Pinhook and Taco Sisters on Johnston.
Throughout her career, Diana has consistently been recognized as a Top Producer, earning Platinum, Gold, and Silver Awards.
In 2018, she was honored as one of the Top 100 agents within the Latter & Blum system, which has expanded its reach into Texas and Mississippi.
Beyond her professional achievements, Diana is actively involved in her community, serving on the Realtors Board and participating in various committees. She has also served on the boards of Hospice of Acadiana, the Advertiser, and is dedicated to the American Heart Association due to her granddaughter's inspiring survival story and her father's cancer journey.
Diana's passion in real estate lies in ensuring that buyers and sellers experience smooth and happy transitions. Her adaptability and problem-solving skills shine in handling complex scenarios, including Short Sales. She has cultivated strong relationships with appraisers, builders, and lenders, making her a trusted resource in the industry.