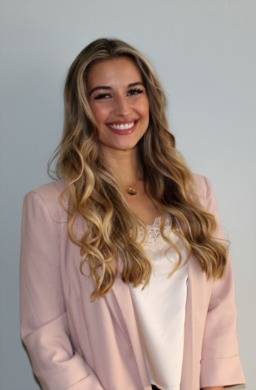 Born in Virginia, raised in South Carolina, to then finally calling New Iberia LA home in 2006, this girl's two Marine Corps parents unknowingly planted a seed early on that would eventually grow into a genuine love for real estate. Relocating became second nature very young, and the fond memories of home-hunting with her mom became the inspiration for her to make real estate into a career. "Home is where the heart is," is a well-known saying but is one that truly resonates with Fran and is something she seeks to apply to all of her real estate transactions, from the first handshake, (or hug), to the closing table.
Post high school, she would continue to pursue a business degree here in Lafayette LA, which unbeknownst to her would become her first true sense of community and having that "hometown" feel. This love for Acadiana would only expand exponentially over years of work in hospitality, serving and managing some of Lafayette's favorite late-night spots such as Marley's, The Grouse Room, and most recently and currently, Palmyre. In these roles, her warm, inviting personality and great pride in providing top-notch service have become some of her most recognizable qualities. With a love for the area and a knack for working with the people in it, she has big plans to apply her skillset to building a brand known for its hard work and compassion. Now in her second year as a Realtor, she is excited to hit the ground running here at The Gleason Group!
When she's not working on becoming Acadiana's favorite realtor, she's probably making delicious cocktails, getting in a good workout, or simply enjoying a cozy night in a cuddle puddle with her bulldog, Mr. Munch!